The Fasoli Family in 1938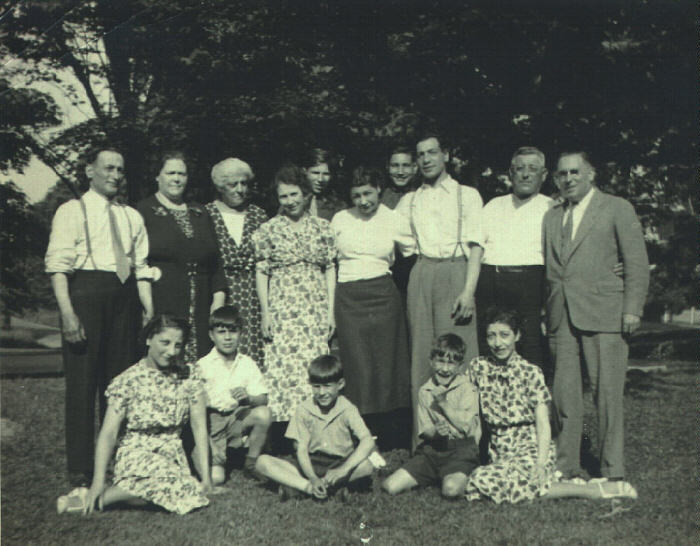 This is a group photo of the Fasoli family in 1938.
Left to right standing: my Grand Uncle Guido, My Grand Aunt - (Guido's wife), Nazarenne my Grand Aunt (Dom's wife), Yula my Grammy, my Dad Paul Ashley Fasoli (in back), my 2nd cousin Nicholas' wife (name?), my 2nd cousin Armand in back with Dad (Dom's son),my 2nd cousin Nicholas (Dom's son), my Grand Uncle Dom, and Grampa Paul Fasoli. Left to right seated: Viola, my Uncle Stewart, my Uncle Leland, my Uncle Louie, and Amelia. I think Viola and Amelia are Guido's daughters but I am unsure and will verify.




Click on the Kachina in Nav Bar to return to main Menu
---
Screemin' Screens Company &copy 1996, 1997, 1998

Last Edited 28 FEB 98



Back to Thumbnails